Graveltooth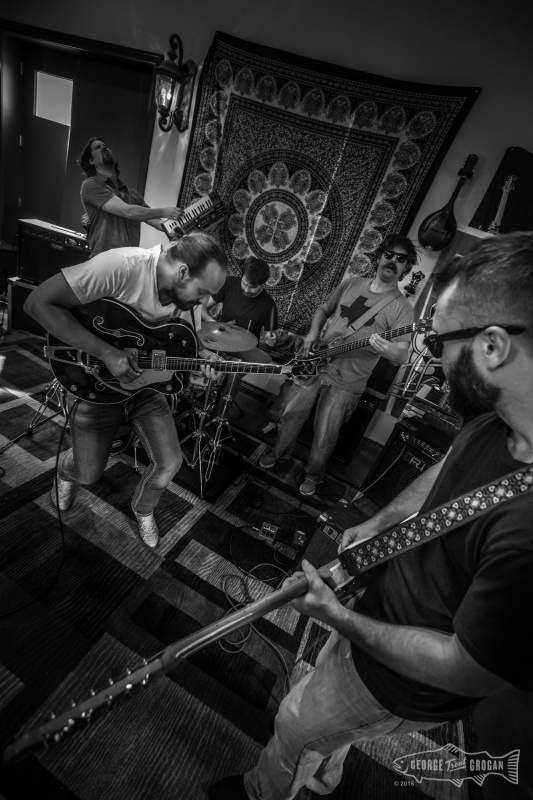 Since forming in 2015 in Hudson Bend, TX, Graveltooth has become known for their explosive and gutsy rock and roll, heartfelt lyrics and soulful grooves that often venture into psychedelic terrain. Their sound is an amalgamation of many influences but is ultimately about taking an old school, down and dirty approach to music. It's a sound that transports the listener to a seemingly long lost era of high-flying guitars and rock'n roll bravado.
Hudson Bend is just west of Austin on Lake Travis, where the blue water and the beauty of the lush Texas Hill Country make it sort of like Austin's Redneck Riviera. Out by the lake, you get a combination of the cowboy hat-wearing hippie alongside a laid back culture that can only come from spending years hanging out on the water and soaking up the sun. This environment is what the members of Graveltooth attribute as the source of their powerful and groovy blend of rock and roll.
With their debut full-length album
Can't Slow Down
, Graveltooth managed to capture lightning in a bottle as they balanced their talent as songwriters alongside the instrumental prowess and rock and roll attitude that has made them such an explosive live act. Chris "Frenchie" Smith, the Grammy-nominated Austin-based producer known for his work with acts like Built to Spill, The Toadies, Jet, Meat Puppets and a slew of local favorites, was the perfect pick to help Graveltooth harness their energy in the studio.
Guitarist and songwriter Curtis Pierce drew from his working-class roots for lyrical inspiration. "I'm a blue collar guy and this life isn't always going to be easy- you gotta struggle sometimes...these songs reflect the ups and downs of that."
The result is a powerhouse rock & roll album with a unique ebb and flow and a sort of humanity that ties all the songs together.
Graveltooth's reputation in Austin is firmly established, and with the release of
Can't Slow Down
they share their distinct, Hudson Bend-influenced sound with the rest of the world. Let's just hope the world is as ready as Austin to take a rock and roll trip with Graveltooth.